Lettres à Zerty
Initial situation, disruptive element, a succession of incidents, resolution, final situation – Duet 2015, duration 25 min
Show suitable for all audiences, originally commissioned by Le CDC Le Gymnase and Le CDC Le Cuvier and devised for young audiences.
Two virtuoso breakdancers are seen as they set in motion and dart away from each other amid fleeting moments of contact and an interplay of moves choreographed for two. Their fluid movements are deliberately fragmented as their bodies go into stop-motion and are thrown into darkness, which thereby interrupts the action in mid-flow. Our eyes are filled with powerful images, inviting us to reflect upon the different kinds of relationship that might exist between the two dancers. And yet images appear, change shape and switch places without really forming a logical progression of events. Are these images designed to tell us a story? What to do with this information and the apparent lack of narrative formed by a succession of events linked by a logical chronology? Once upon a time… Lettres à Zerty proposes another view of humanity, a vision of the world, wherein events are treated in a non-hierarchical, indiscriminate fashion.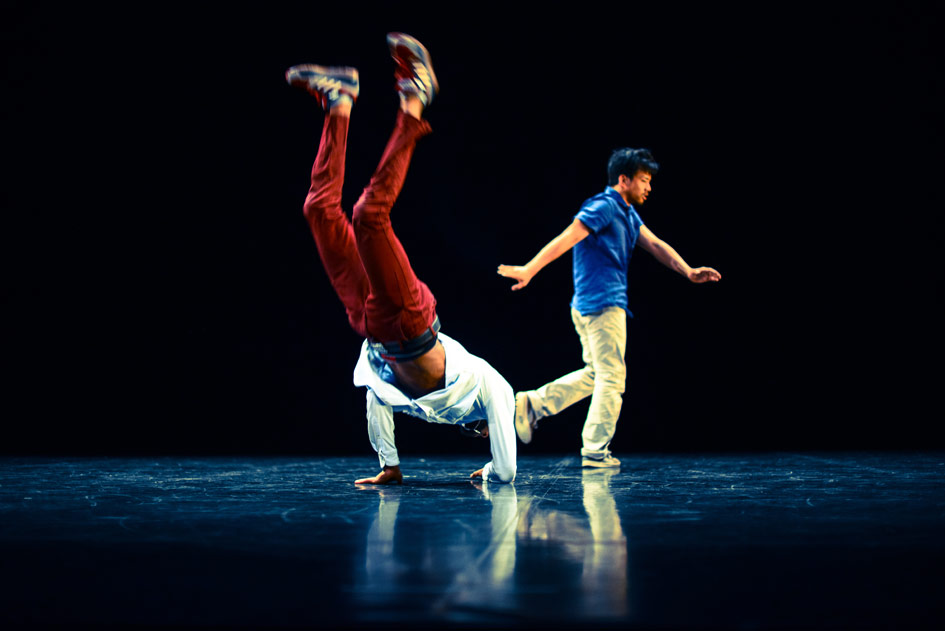 Cast
Choreography: Anne Nguyen
Dancers: Mahamadou Gassama aka "Gassama", Alex Tuy aka "Rotha"
Lighting design: Ydir Acef



Partners
Devised as part of the commission Au pied de la lettre, within the program La Belle Saison avec l'enfance et la jeunesse
Delegated production: Le Gymnase l CDC Roubaix (show) and Le Cuvier CDC d'Aquitaine (educational tools).
Coproduction: Agence Culturelle Départementale Dordogne-Périgord ; CDC Atelier de Paris-Carolyn Carlson ; Ballet du Nord – Olivier Dubois / CCN Roubaix Nord – Pas de Calais ; CCN Malandain Ballet Biarritz ; L'Echangeur – CDC Picardie ; Le Grand Bleu – Etablissement National de Production et de Diffusion Artistique Lille ; La Briqueterie CDC du Val-de-Marne. In partnership with la Maison de la Danse de Lyon.
With the support of le Ministère de la Culture et de la Communication / Direction Générale de la Création Artistique (for educational tools).
The par Terre Dance Company is funded by l'aide à la compagnie de la DRAC Ile-de-France, la Région Ile-de-France, l'aide au fonctionnement du Département du Val-de-Marne and le soutien du Département de Seine-Saint-Denis.
Anne Nguyen is an associated artist to Théâtre National de la Danse de Chaillot until 2018.