Put yourself in the shoes of a hip-hop dancer by navigating among dancers circles in full swing with Graphic Cyphers Generation 94 !
Here, we are sweating… What's about you?
Seen them somewhere? Our young participants of Graphic Cyphers Generation 94 have now started to perform in the public space.
Rendez-vous this Saturday 23 June at 7 p.m., in front of the Seine in Choisy-le-Roi, to discover the XXL version of this project with an hundred of young dancers. Join us live on Facebook for this event!
After Times Square (New York City), Graphic Cyphers Generation 94 is coming to Choisy-le-Roi (near Paris) in only few hours from now!
Rendez-vous tonight at 7 p.m. in front of the Seine in Choisy-le-Roi or live on our Facebook page.

Waiting tonight, here is some exclusive images of Graphic Cyphers at Times Square, in New York City, 2 years ago…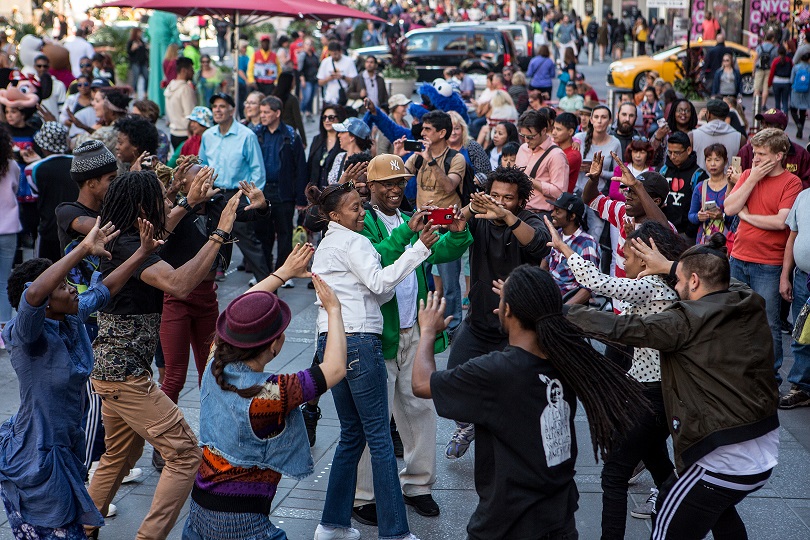 Saturday 23 June, from 7 p.m., join and dance with us for Graphic Cyphers Generation 94 at Choisy-le-Roi!
Come and celebrate with us at this festive event with hundreds of young people, at the outcome of several months of hip-hop dance workshops with the par Terre Dance Company.
Not available? Rendez-vous on our Facebook page at the beggining of the event !