À mon bel amour
Premiere on 10 October 2019 at Théâtre Anne de Bretagne (Scènes du Golfe) in Vannes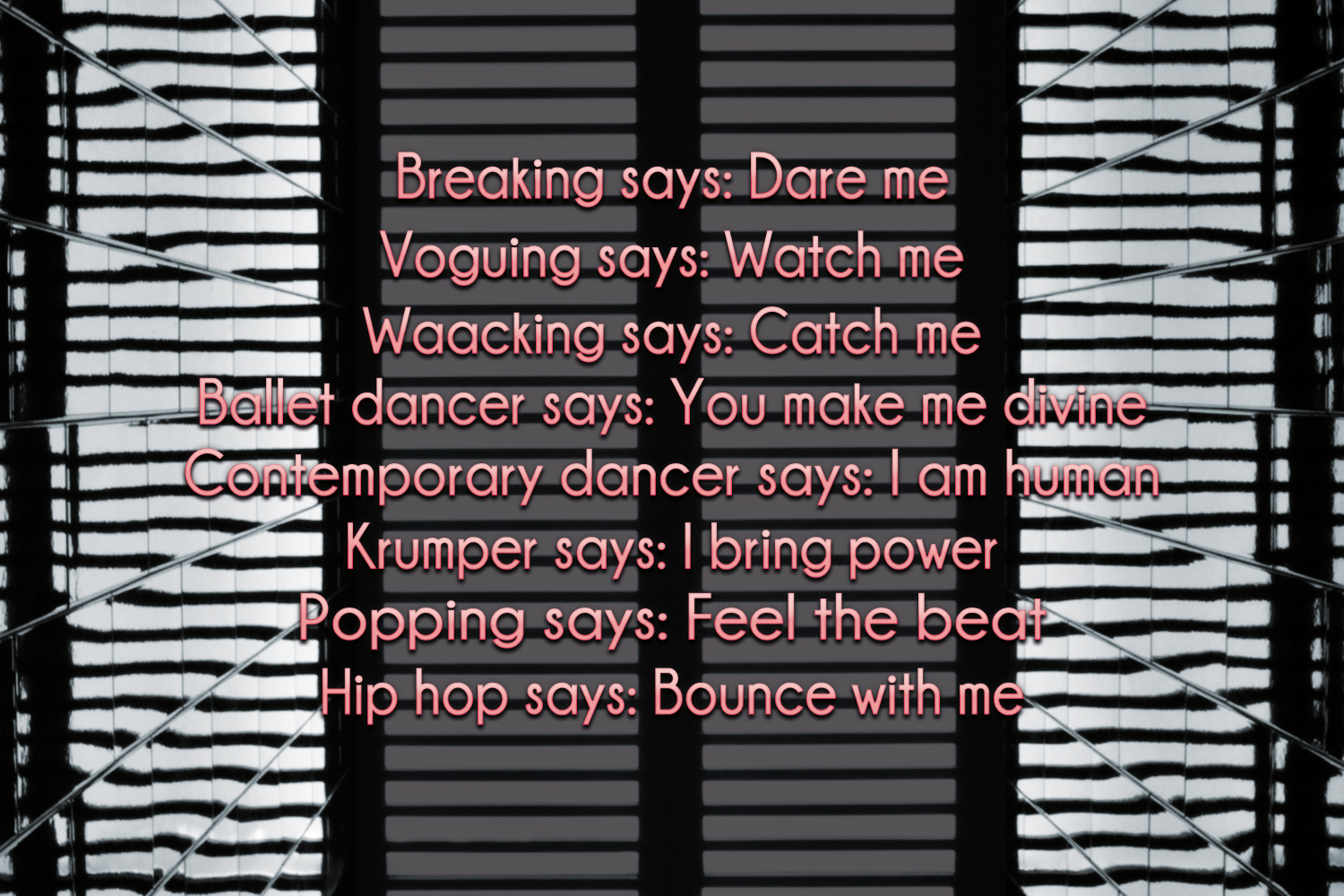 À mon bel amour questions the spectator's view of beauty. It takes the form of a procession of dancers whose various styles, intentions, origins and genders reflect different cultural visions of beauty and different perceptions of the self. Black and white, men and women, the eight virtuoso dancers play the roles of eight "representatives" about to board Noah's Ark, a tale that has always fascinated me. Brought together with the same desire to appear beautiful and assert their identity, they play on poses and the symbolism of their dance to challenge the limits of our gaze and exalt the idea of beauty. From classical ballet to voguing, krumping, popping, contemporary dance and waacking, the dance cultures that they represent allude to the fashion parade, photographic or cinematographic representation and to society's trappings. In À mon bel amour, everything is symbolic: not just dance movement and posture, but also appearances and clothing. Daring to show off, be flirtatious, assertive, dominating, to cock a snoop, to show love. To transcend oneself in order to exist. Like animals in a mating dance, the dancers advance towards us tirelessly, in order to prove to us, the spectators, that they were legitimately chosen. Because they, in themselves, represent diversity and an awareness of beauty. And because in a world where we strive to agree on values, beauty is perhaps the litmus test allowing us to arrive at a consensus. À mon bel amour could almost be the name of a fragrance, a subtle accord of fragrances. The ultimate fragrance of the end of a civilization.


Cast
Choreography: Anne Nguyen
Dancers: Sonia Bel Hadj Brahim (waacking, popping), Arnaud Duprat (popping), Stéphane Gérard (voguing), Pascal Luce (popping, locking, waacking), Andréa Moufounda (contemporary dance), Sibille Planques (contemporary dance), Emilie Ouedraogo (krump), Tom Resseguier (ballet)
Soundtrack: in progress
Costumes: in progress
Lighting design: Ydir Acef

The par Terre Dance Company is currently seeking co-producers for this project, as well as pre-purchases.
Presentation pack available upon request.

Partners
Coproduction (production in progress): La Villette ; Espace 1789, scène conventionnée danse.
With the support of: Théâtre 71, Scène nationale de Malakoff; agnès b.; La Briqueterie – CDCN du Val-de-Marne; Centre des arts – Scène conventionnée pour les écritures numériques d'Enghien-les-Bains; Chaillot – Théâtre national de la danse; Centre de la danse Pierre Doussaint aux Mureaux; Scènes du Golfe, Théâtres Arradon – Vannes, Scène conventionnée; Théâtre de Choisy-le-Roi, Scène conventionnée pour la diversité linguistique; Les Laboratoires d'Aubervilliers; CND Centre national de la Danse – mise à disposition de studio; La Maison des Arts de Créteil et du Val-de-Marne, Scène nationale; Théâtre Louis Aragon – Scène conventionnée d'intérêt national Art et création danse de Tremblay-en-France; Théâtre de Rungis.

The par Terre Dance Company is funded by l'Aide pluriannuelle du Ministère de la Culture et de la Communication / DRAC Ile-de-France as "Compagnie à Rayonnement National et International", la Région Ile-de-France for "Permanence Artistique et Culturelle" and l'Aide au fonctionnement du Département du Val-de-Marne. Anne Nguyen was awarded the 2013 SACD Nouveau Talent Choréographie prize and appointed Chevalier de l'Ordre des Arts et des Lettres in 2015. She has been an associated artist to Chaillot – Théâtre national de la Danse from 2015 to 2018.