Goku's Trial
Text, chorography and direction by Anne Nguyen Production Odyssées en Yvelines 2020 Theater / Dance | For audiences 13 years old and above | duration 45 min


In his latest battles, B-Boy Goku, a breakdance fanatic, did the King loop step, a registered breakdance step under the intellectual property code. Brought into a classroom, he pleads his defense in front of the students, his jurors. Straightforward and playful, Goku tries to convince a rather moralizing judge of the absurdity of the charges brought against him. The verbal joust, punctuated by dance demonstrations, gradually turns into a battle… Goku's character is drawn from popular manga Dragon Ball, which is based on the Chinese legend of Son Wukong, the Monkey King. His trial, both absurd and tragic at the same time, examines the learning process and the acquisition of wisdom. Through humor, the two characters raise profound questions about the notions of creativity, freedom, responsibility, transmission of knowledge and heritage. Written by Anne Nguyen for two actor-dancers, Goku's Trial is designed to perform in situ in the classroom in front of high school students.
Booking: Théâtre de Sartrouville et des Yvelines-CDN – Agnès Courtay – Tel: 01 30 86 77 83 / 06 61 94 40 01
More info: Odyssées en Yvelines.
Cast
With:
 François Lamargot and Jean-Baptiste Saunier 
(
comedians-dancers
)
Artistic collaborator: Yann Richard
Stage manager: François Kaleka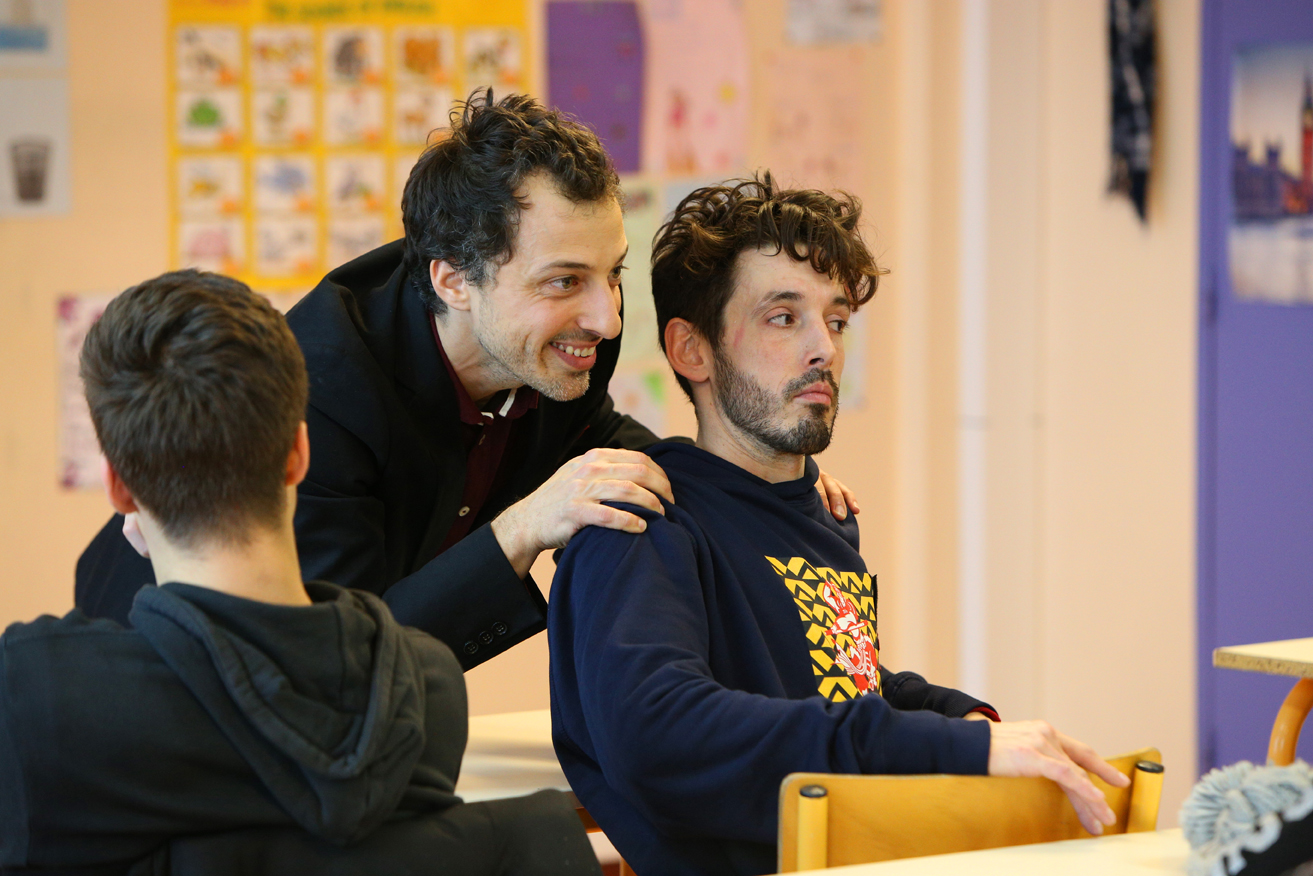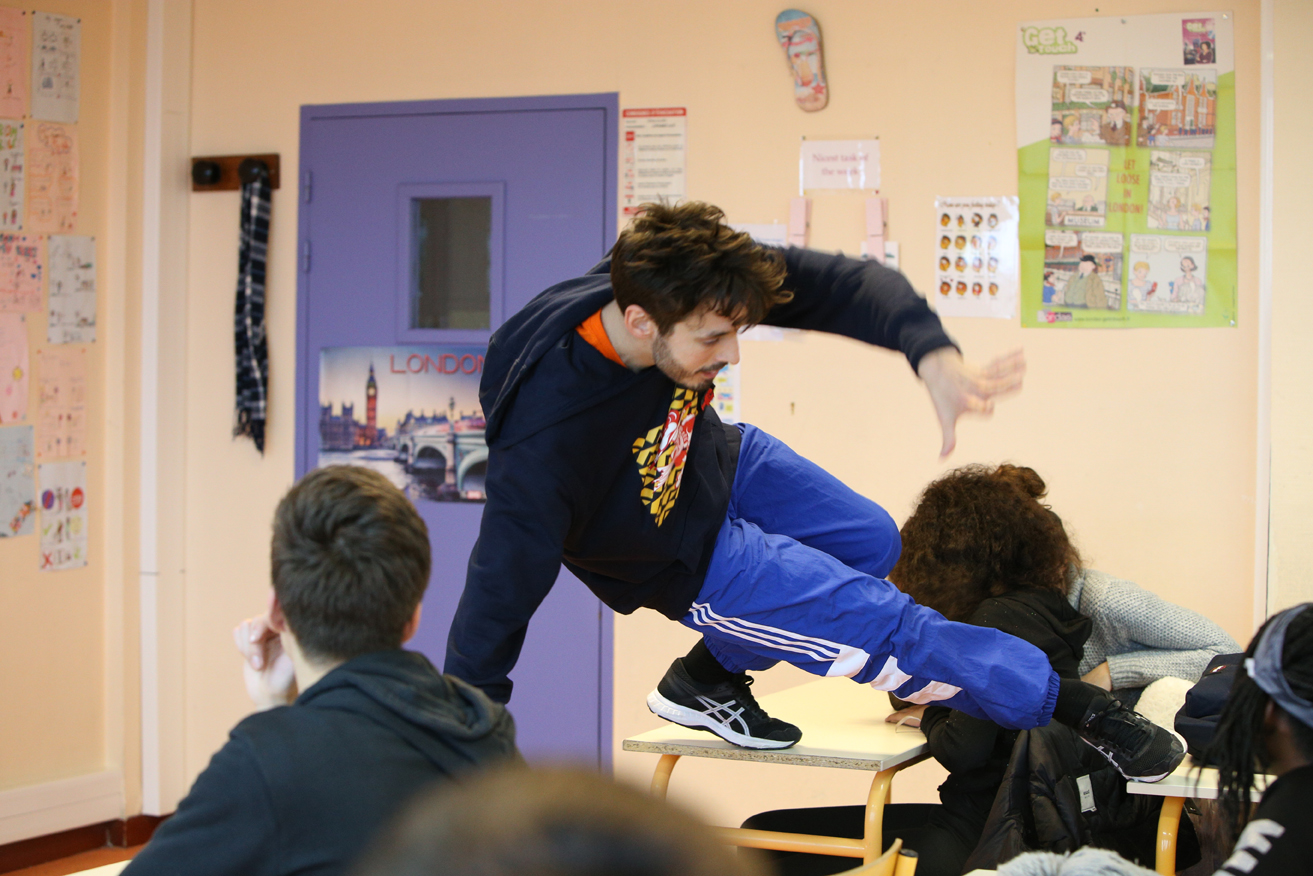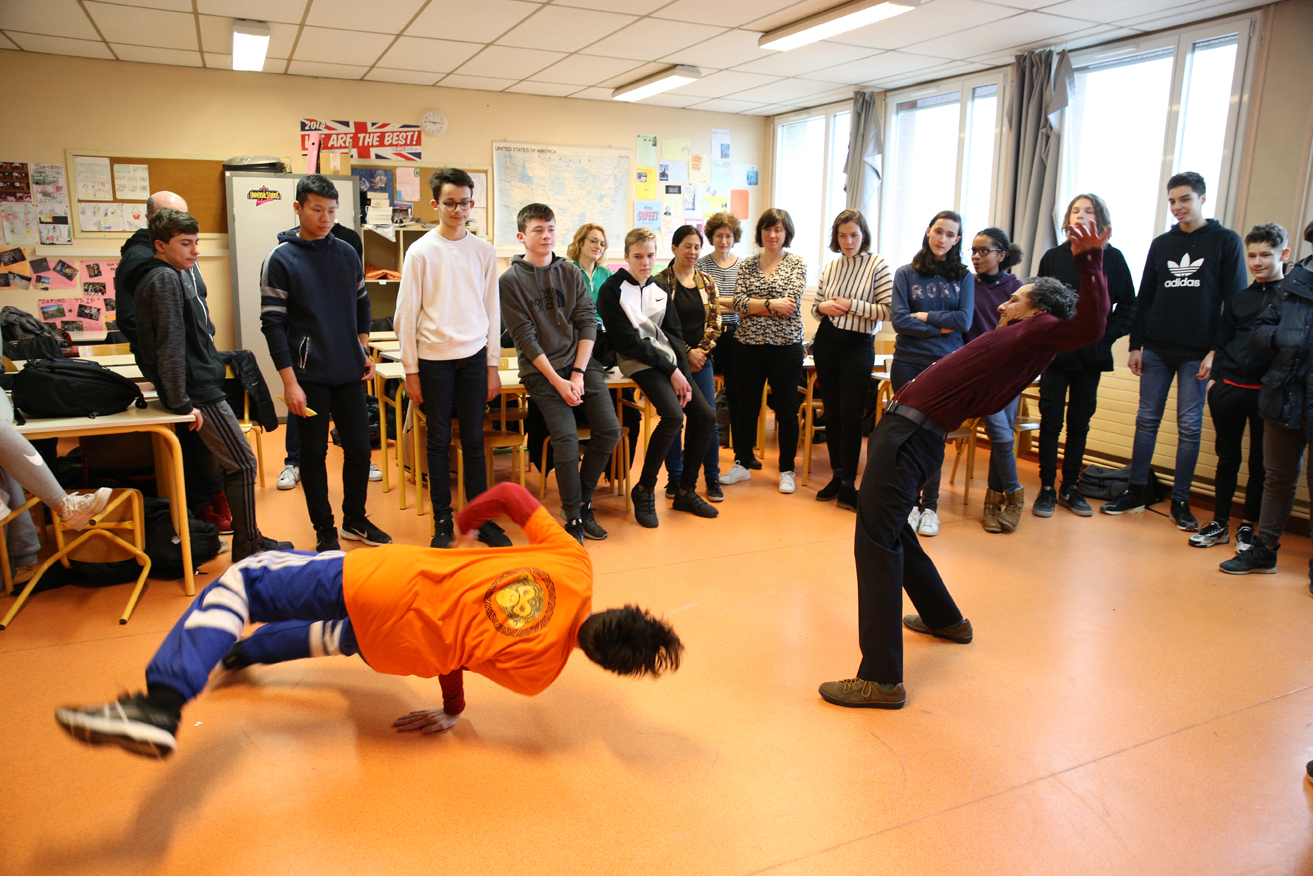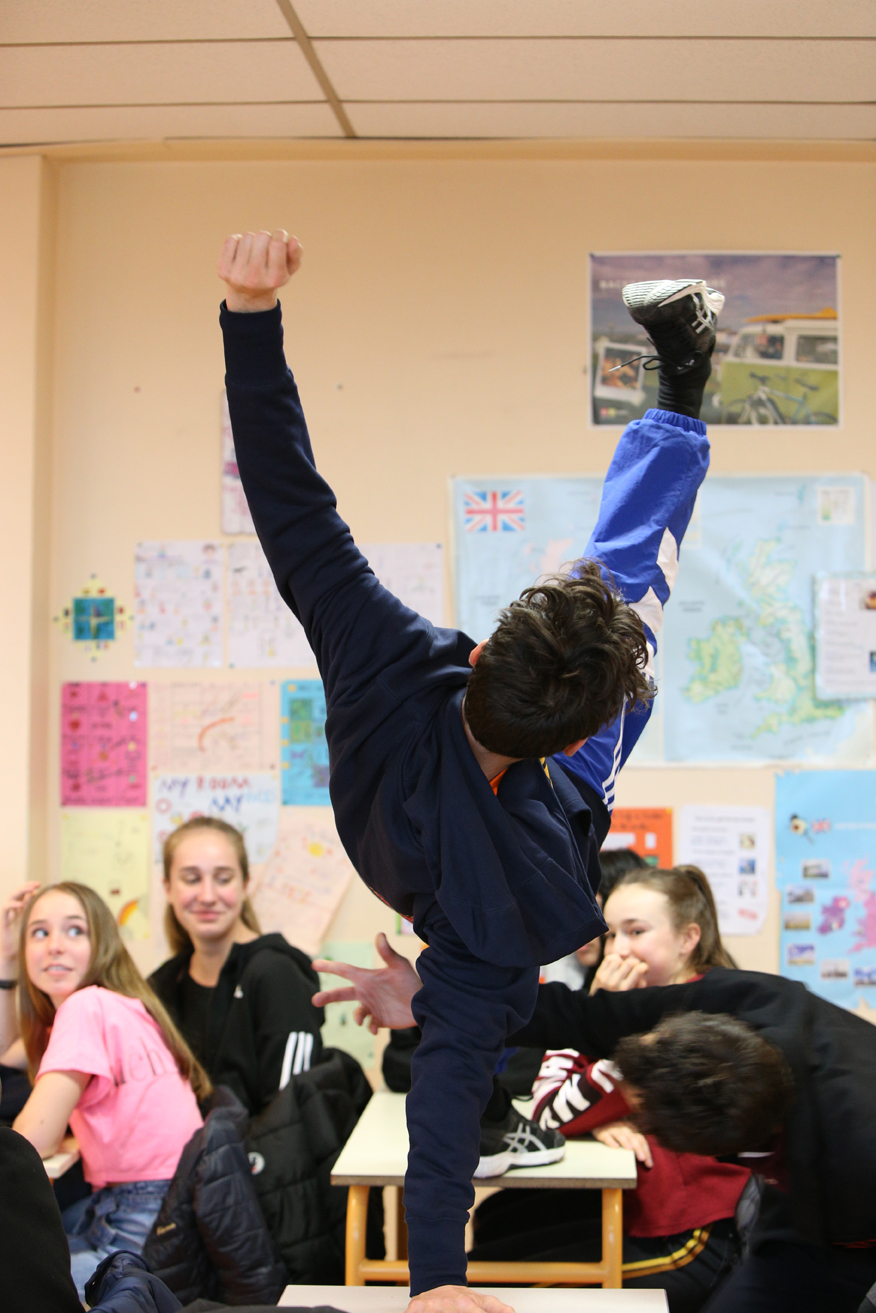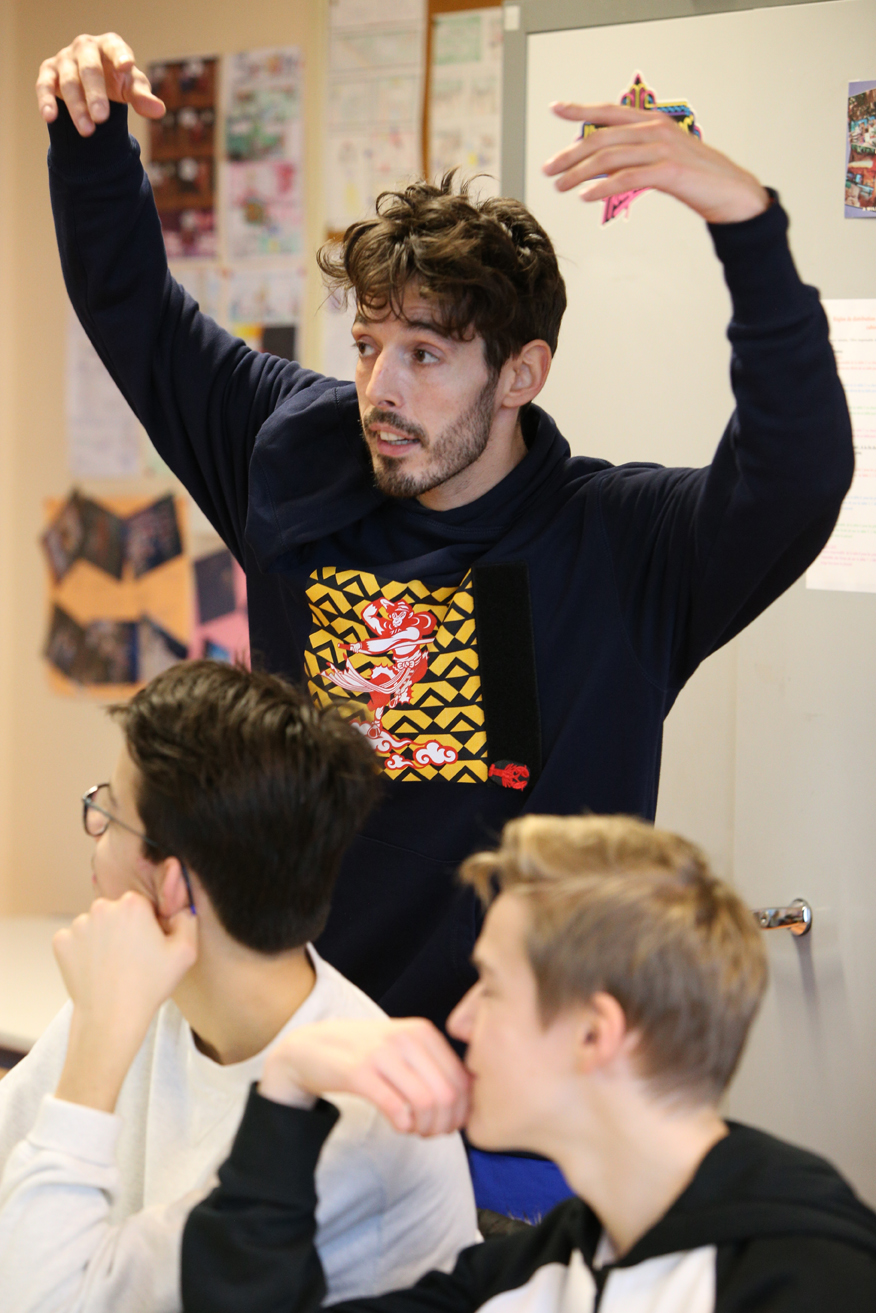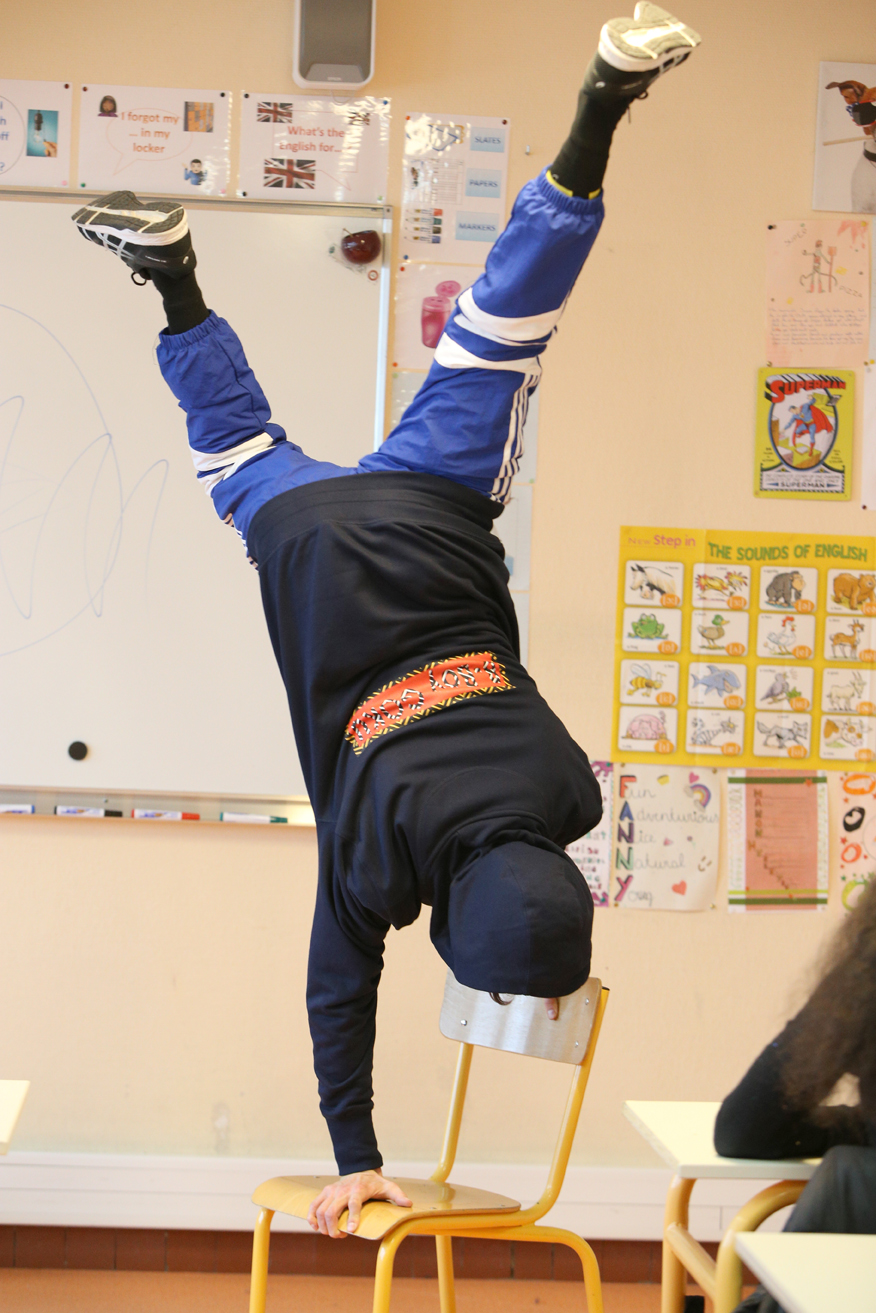 Partners
Production:
Théâtre de Sartrouville et des Yvelines – Centre Dramatique National ; par Terre / Anne Nguyen Dance Company.
A piece created as part of Odyssées 2020, a festival by Théâtre de Sartrouville et des Yvelines–CDN, in partnership with Conseil départemental des Yvelines.
Special thanks to:
Ismay Marçay for the legal advice.
The par Terre Dance Company is funded by
l'Aide pluriannuelle du Ministère de la Culture / DRAC Ile-de-France, la Région Ile-de-France for "Permanence Artistique et Culturelle" and l'Aide au fonctionnement du Département du Val-de-Marne.