Anne Nguyen was interviewed on BronxNet TV to talk about Graphic Cyphers.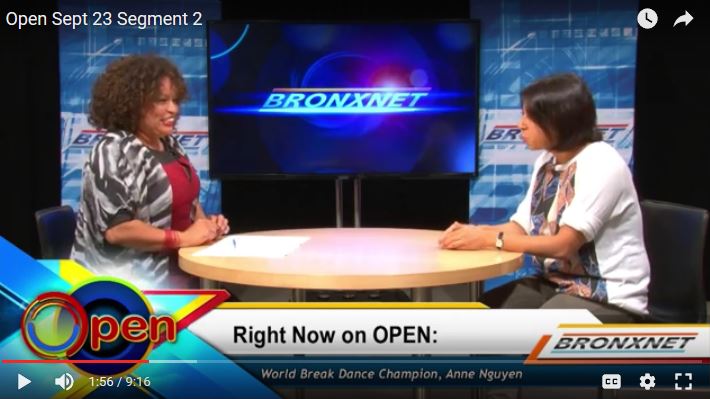 > Watch the interview
Before the premieres of Dance of the city warriors in October in Théâtre National de Chaillot in Paris, have a look at this preview of the Tuts installation!


The New York Times is writing about Autarcie (….) and Anne Nguyen:

"As part of the Crossing the Line Festival, presented by the French Institute Alliance Française, she's making her New York debut with two projects that consider the hip-hop dancer's complex relationship to space […]"
> Read the article
Discover 2016 Crossing the Line Festival video teaser with music from Autarcie (….) composed by Sébastien Lété !
We will be part of it with two shows: Autarcie (….) and Graphic Cyphers, a production with 20 New-York street dancers.